Science Does Not Exist In My Mind
By Mark Strauss
(io9) – The Intergovernmental Panel on Climate Change (IPCC) report warned that more intense droughts and heat waves will cause famine and water shortages. But, don't worry! Yesterday, the GOP held a hearing to tell us the IPCC is, in fact, a global conspiracy to control our lives and "redistribute wealth among nations." [Archived webcast]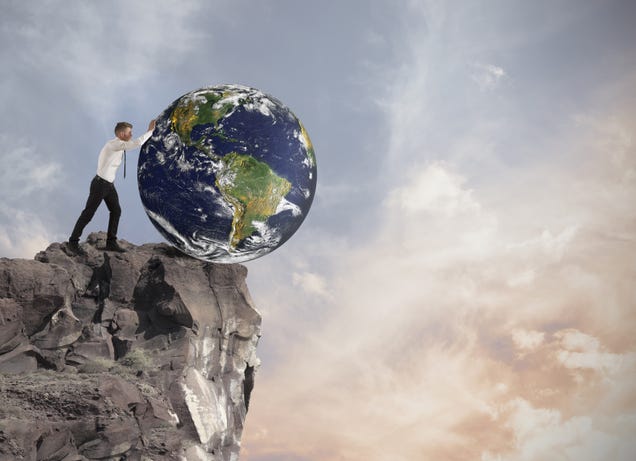 GOP at Work???
The hearing, titled "Examining the UN Intergovernmental Panel on Climate Change Process," was convened by the House Committee on Science, Space and Technology—the same folks who recently demonstrated their inability to grasp the idea that the world's climate varies across different regions and who informed us that warmer weather didn't bother the dinosaurs, so what's all the fuss about?
GOP Intellectual Discourse?
In principle, there's nothing wrong with assessing the methodology of such an important and influential report. But, in one of those quintessential moments of Washington double-think, Chairman Lamar Smith (R-TX)—who accuses the IPCC of creating data to serve a predetermined political agenda—summarized the hearing's conclusions a day before it even began. "The IPCC does not perform science itself and doesn't monitor the climate," Smith told a reporter, "but only reviews carefully selected scientific literature."
So, small wonder that Rep. Eddie Bernice Johnson (D-TX), the ranking Democrat on the committee, offered the opinion:
Take me to your

leader. Who? That's w

hat I asked?























While the topic of today's hearing is a legitimate one, namely, how the IPCC process can be improved, I am concerned that the real objective of this hearing is to try to undercut the IPCC and to cast doubt on the validity of climate change research.
Read More
Declares Formula for Ice Cubes Will Save Ice Caps