Dolphin's Death Leaves Only Five of Her Kind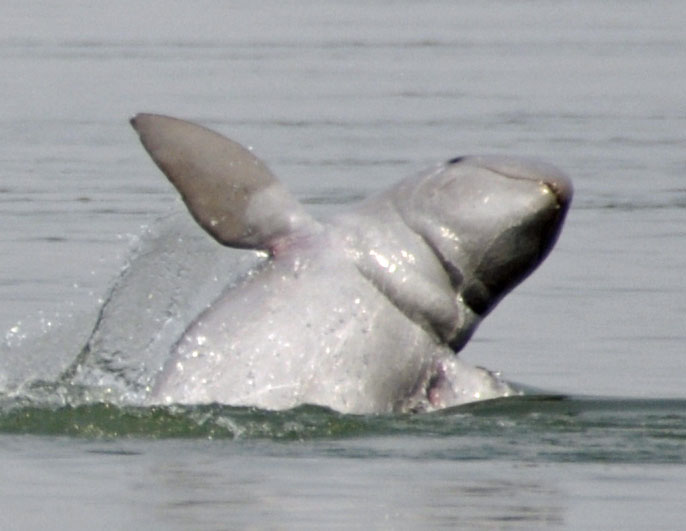 The recent death of one of the remaining six Irrawaddy river dolphins in the Mekong River in Laos highlights the desperate situation for the already critically endangered animal.
Not the Only One, Too
Villagers in Cambodia discovered the female dolphin carcass on April 1, according to news reports in Phnom Penh. She was thought to have been one of the oldest and largest dolphins in the region — a trans-boundary river pool, called the Wang Paa Khaa, which straddles Laos and Cambodia; there are an estimated 85 dolphins remaining in all of the Mekong River, says WWF, of which Cambodia is home to the vast majority. Read More.
At Times There Are NO Words For Loss