"the company now burns around $700 million in cash per quarter"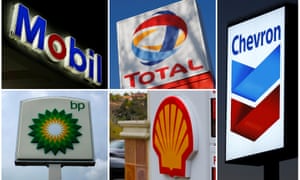 Big Oil Scrambles To Cut Tesla's Lifeline
The oil industry hates electric cars for good reasons. Intelligent executives in the industry (of which there seem few) see electric vehicles (EVs) as a death threat to their business. Thus, they have fought aggressively to end tax credits that encourage consumers to buy EVs. To a large extent, their lobbyists have succeeded.
However, EV manufacturers have now been given a regulatory lifeline. Last week, Financial Times reported that Fiat Chrysler Automobiles (FCA) has agreed to pay Tesla hundreds of millions. The payment will allow FCA to pool its fleet sales with Tesla's to "avoid large fines for breaking tough new EU emissions rules."
The FT article explains that new EU regulations on carbon dioxide (CO2) emissions require that new vehicles emit no more than 95g/CO2 per kilometer. In 2018, these emissions averaged 120.5g/CO2 per kilometer and FCA vehicles averaged 123g/CO2.
FCA could address its emissions problem by selling hybrid and electric vehicles. However, it has yet to produce any. Consequently, according to FT, the firm would face more than two billion euros (2.3 billion dollars) in fines when the EU CO2 emissions rule takes effect.
LEARN MORE
TESLA IN TROUBLE?