Uncertain Abyss - As Chapter Closes?
"As we rise to the challenge of confronting climate change, it is clear that we cannot reasonably rely on coal as an energy source. This will necessarily mean that Peabody's business will come to an end in the long - term. In light of this reality, it is incumbent upon the company to do everything possible in the interim to shed extraneous liabilities, fully close out existing operations, and ensure the concerns of shareholders, workers, tribes and other interested parties are effectively resolved"
Harbinger of the End of Fossil Fuel Era'? US Coal Giant May File Bankruptcy
Peabody Energy made announcement in regulatory filing Wednesday
Peabody Energy, the biggest producer of coal in the U.S., announced Wednesday that it may have to seek bankruptcy protection.
The company "had a total debt of $6.3 billion at the end of 2015," Reuters reports, and its "shares have crashed from their record high of more than $1,300 in 2008 to $4.01 as of Tuesday's close, reflecting the downturn in the coal market over the past few years."
"If we are not able to timely, successfully or efficiently implement the strategies that we are pursuing to improve our operating performance and financial position, obtain alternative sources of capital or otherwise meet our liquidity needs, we may need to voluntarily seek protection under Chapter 11 of the U.S. Bankruptcy Code," the company said in a regulatory filing with the Securities and Exchange Commission.
FALLING PRICES & PRODUCTION NOT VIABLE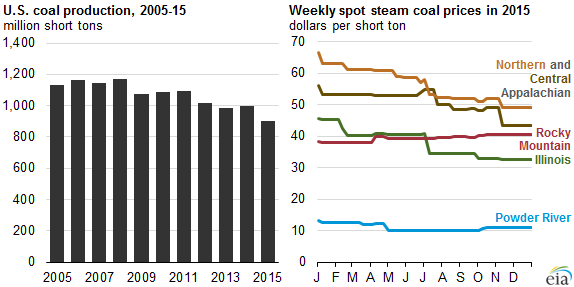 The company also states in that it "skipped a $71.1 million interest payment on its senior notes, kicking off a 30-day grace period," Fortune magazine reports.
READ MORE
http://www.commondreams.org/news/2016/03/16/harbinger-end-fossil-fuel-era-us-coal-giant-may-file-bankruptcy
China: Crisis set to deepen
The

coal

industry has shed 890,000 jobs in the past two years, 15% of the total workforce in

coal

mining. In the same period, 550,000 workers were laid off in the steel industry. In January, the State Council closed a further 4,600

coal

mines
A Warning From the Bank for International Settlements : The Calm Before the Storm?
The plunge in stock prices and the slowdown in global growth are taking place at the same time that investor confidence in central banks is waning.
Dead Man's Market and the Boy Gangs of Niger
Impoverished young men have menaced the city of Zinder with rapes and murders. Now Boko Haram wants to turn their ultra-violence into a weapon of war.
http://foreignpolicy.com/2016/03/08/dead-mans-market-and-the-boy-gangs-of-niger-boko-haram/
Wait a Minute--Who's Facist?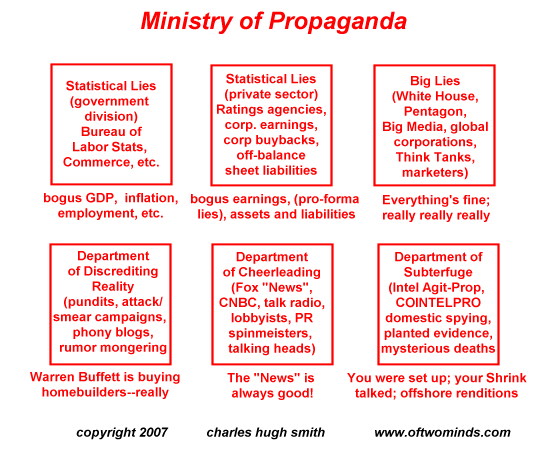 The core belief of the Establishment is the central state should run everything.
If you're an Establishment insider, the mainstream
media will give you plenty of column inches and
airtime to label Donald Trump a "dangerous"
fascist: for example, Democratic insider Robert Reich's
constitutional limits on any president, "fascist" or not.
REASON BEHIND
FASCISM
GROWTH?
In effect, Reich is announcing the Constitution is
dead and powerless to limit the President. Well, if
that's the problem, then why not attack the real problem,
which is the Imperial Presidency? Why not? Reich served
an Imperial President as a loyal lackey, that's why--and he
remains an energetic supporter of the central state and its
bread-and-circuses institutionalized serfdom.