"Internal fossil fuel industry memos reveal decades of disinformation—a deliberate campaign to deceive the public that continues even today."
Union Of Concerned Scientists

The Climate Deception Dossiers
For nearly three decades, many of the world's largest fossil fuel companies have knowingly worked to deceive the public about the realities and risks of climate change.
Their deceptive tactics are now highlighted in this set of seven "deception dossiers"—collections of internal company and trade association documents that have either been leaked to the public, come to light through lawsuits, or been disclosed through Freedom of Information (FOIA) requests.
Each collection provides an illuminating inside look at this coordinated campaign of deception, an effort underwritten by ExxonMobil, Chevron, ConocoPhillips, BP, Shell, Peabody Energy, and other members of the fossil fuel industry.
Now that the truth is out (you may download a report right here) it is raising the question of when, not if, we should stage the Nuremberg Climate Trials? For what is certain, is that these crimes against humanity and the planet, are by far exponentially much greater than even the Nazi regimes hideous acts decades ago by an intergalactic eternity. The cost of this industry's executive crimes could lead to our substantive die-off and many other terminal maladies for the human condition. There just is no measure of comparison.
Because these criminal acts however have been effected invisibly under a propaganda mask over a period time they were disguised from justice - but now, no one can now doubt the complicity, evil gravity and terrible consequences of their utterly self-interested. activities
So start a petition. Issue charges. Arrest the executives Set a trial date. Commence, judge and sentence based on the facts and established rules for crimes against humanity in the International Courts..
By doing so, let's instill a sense of larger executive responsibility in everyone and bring theses crooks to justice for their unprecedented criminal horrors against humanity and the planet...
If they are held responsible by the courts and sentenced accordingly -it would be a giant step towards a real progress for future generations!
More Industry #WikiSecrets -
Criminal Lies, Deceptions, Frauds, Conspiracies, and so on...
A newly unearthed missive from Lenny Bernstein, a climate expert with the oil firm for 30 years, shows concerns over high presence of carbon dioxide in enormous gas field in south-east Asia factored into decision not to tap it.
ExxonMobil, the world's biggest oil company, knew as early as 1981 of climate change – seven years before it became a public issue, according to a newly discovered email from one of the firm's own scientists. Despite this the firm spent millions over the next 27 years to promote climate denial.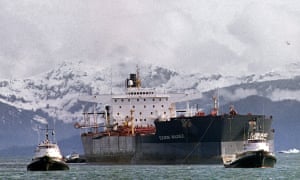 The email from Exxon's in-house climate expert provides evidence the company was aware of the connection between fossil fuels and climate change, and the potential for carbon-cutting regulations that could hurt its bottom line, over a generation ago – factoring that knowledge into its decision about an enormous gas field in south-east Asia. The field, off the coast of Indonesia, would have been the single largest source of global warming pollution at the time.
Sign Global Petition To Stage New 2016 Trials
Now, a new set of documents and a report (see above link) released by the Union of Concerned Scientists (UCS) answers the age-old question always asked when it comes to crimes of corruption, cover-up, and moral defiance: What did they know and when did they know it?
They knew. They lied. We Fry. Planet Dies
And the planet and its people are now paying the ultimate price.
Top Oil Executives Plan Our Future???
It's no secret that the fossil fuel industry—the set of companies and corporate interests which profit most from the burning of coal, oil, and gas—have been the largest purveyors and funders of climate change denialism in the world.
As it turns out, "
The Climate Deception Dossiers
" shows that leading oil giants such as ExxonMobil, BP, and Shell—just like tobacco companies who buried and denied the threat of cancer for smokers—knew about the dangers of global
warming and the role of carbon and other greenhouse gas emissions long before the public received warning from the broader scientific community. And what's worse, of course, is not only that they knew—but how they have spent the last nearly thirty years actively denying the damage they were causing to the planet and its inhabitants.
What's The Difference?
Fracking in Mexico is very controversial, just as the energy sector overhaul in the country itself is. Water scarcity in Mexico for instance may limit the country's ability to engage in long-term fracking the way the U.S has. In many respects, t
hese challenges create opportunities for companies like Haliburton and Schlumberger which have technical advantages over smaller operators. Similarly opportunities for fracking offshore in the Gulf of Mexico, a te
chnologically challenging feat, offers new business opportunities for the major servicing companies as well.
The problem was that Box was now working for the Danish government, and even though Denmark may be the most progressive nation in the world on climate issues, its leaders still did not take kindly to one of its scientists distressing the populace with visions of global destruction. Convinced his job was in jeopardy only a year after he uprooted his young family and moved to a distant country, Box was summoned before the entire board of directors at his research institute.
So now, when he gets an e-mail asking for a phone call to discuss his "recent gloomy statements," he doesn't answer it.
: We are hearing that, under the cover of darkness last night, Hugues Duwal decided to cross the English Channel in his tiny Cri Cri electric plane. As we originally reported yesterday, another electric plane—the Pipistrel Alpha Electro—should've crossed the Channel as well, but the flight was reportedly blocked due to a dispute between the plane maker and Siemens (which made the electric motor in the Alpha Electro).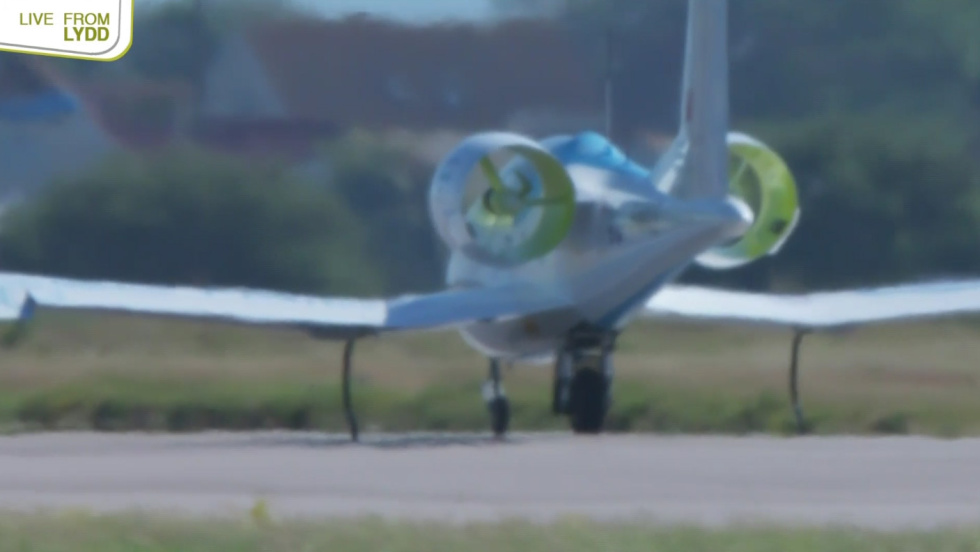 More Leading Global Headlines