"macroeconomic management has operated on the basis that any increase in wages is a danger signal requiring a tightening of fiscal and monetary policy".
Ultra low wage growth isn't accidental. It is the intended outcome of government policies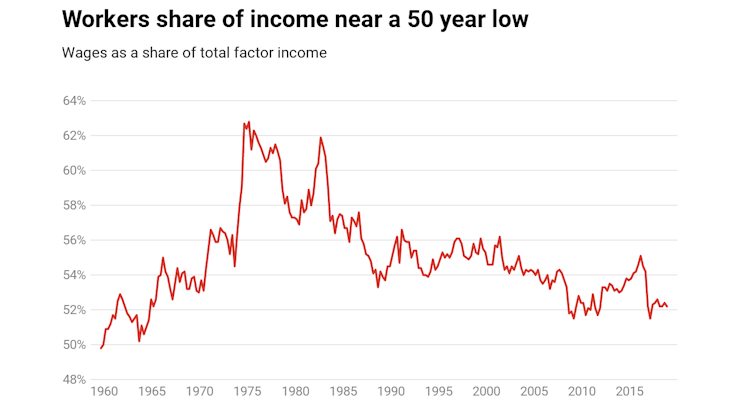 Cormann had said policies aimed at pushing wages up could cause "massive spikes in unemployment".
LEARN MORE
GROWING INCOME INEQUALITIES