Nation's Beekeepers Lost 44 Percent of Bees in 2015-16
Summer losses rival winter losses for the second year running
Beekeepers across the United States lost 44 percent of their honey bee colonies during the year spanning April 2015 to April 2016, according to the latest preliminary results of an annual nationwide survey. Rates of both winter loss and summer loss—and consequently, total annual losses—worsened compared with last year. This marks the second consecutive survey year that summer loss rates rivaled winter loss rates.
The survey, which asks both commercial and small-scale beekeepers to track the health and survival rates of their honey bee colonies, is conducted each year by the Bee Informed Partnership in collaboration with the Apiary Inspectors of America, with funding from the U.S. Department of Agriculture (USDA). Survey results for this year and all previous years are publicly available on the Bee Informed website.
Israel close to signing gas agreement with Turkey
Turkey wants to consume half of the quantity of gas in the Leviathan gas reservoir, starting in 2020. In the second stage, gas may be transported from Turkey to Europe through a pipeline.
Terrorists Have Drones thanks to the US
86 countries have drones, 19 of them armed. Now ISIS wants them too. Is it too late to stop the unmanned arms race?
To spies, David Vincenzetti is a salesman. To tyrants, he is a savior. How the Italian mogul built a hacking empire. The editor and co-founder of Mamfakinch, a pro-democracy website created in Morocco during the Arab Spring, Almiraat was one of his country's most outspoken dissidents and someone accustomed to cryptic emails
'Who Is This Guy?' In Connected Political World, Few Know Donald Trump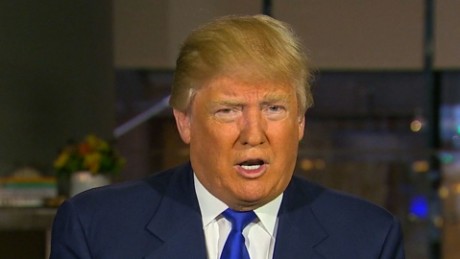 WASHINGTON — Senator Lamar Alexander has run in elite national political circles for decades, sought the presidency twice and served as governor of Tennessee, cabinet secretary and university president. He does not know Donald J. Trump.
"Never met him," said Mr. Alexander, a Tennessee Republican now in his third term.
That disconnect helps explain the awkward courtship ritual transpiring between Republicans in Washington and their party's presumed presidential nominee: Most of them have no real clue about the man other than what they have read, seen on cable news or absorbed from watching his reality TV show, "The Apprentice."
"It is hard to trust someone until you know them," Mr. Alexander noted. "And it is hard to know someone until you meet them."
It is not just lawmakers. Top representatives of the K Street lobbying and strategic communications world say they are in the same boat.