Russia Wildfire Is Size of Vermont and Delaware: Greenpeace
MOSCOW — Colossal wildfires in Russia have burned an area the size Vermont and Delaware combined, Greenpeace said Tuesday, amid fears the country could suffer its worst wildfire season in more than 100 years.
The season is still in its early stages, but wildfires blazing across the country's far east have already scorched through more than 11,500 square miles, according to the environmental charity.
The largest area burned in a single wildfire season in the 21st century was 50,000 square miles in 2013 — around the size of Alabama.
We could suffocate from lack of oxygen
About two-thirds of the planet's atmospheric oxygen is produced by ocean phytoplankton, and therefore any reduction in plankton from heat or acidification would deplete atmospheric oxygen global;y, resulting in the mass mortality of animals and humans.
Global air pollution is worsening, and poor countries are being hit the hardest
80% of people in cities and towns are breathing particulates at concentrations higher than the WHO's recommended level. Air pollution in urban areas as a whole was 8% worse in 2013 than it was in 2008.
Key Hothouse Gas at Record Rate Near 408 Parts Per Million
Atmospheric CO2 keeps being pushed into record ranges by ongoing fossil fuel emission. Levels are now high enough to force rapid sea level rise, glacial destabilization, greater droughts, floods and wildfires, and declining ocean health.


The Fed Setting Up For A U.S. Dollar Collapse If No June Rate Hike
Summary
The U.S. dollar index has been on the rise thanks to Fed officials talking up rate hikes.
Propping up the U.S. dollar by the Fed is referred to as a "Fed Dollar Put".
The Fed may have already painted themselves into a corner about rate hikes.
A no June rate hike decision may cause a dollar collapse as speculators pile onto short positions.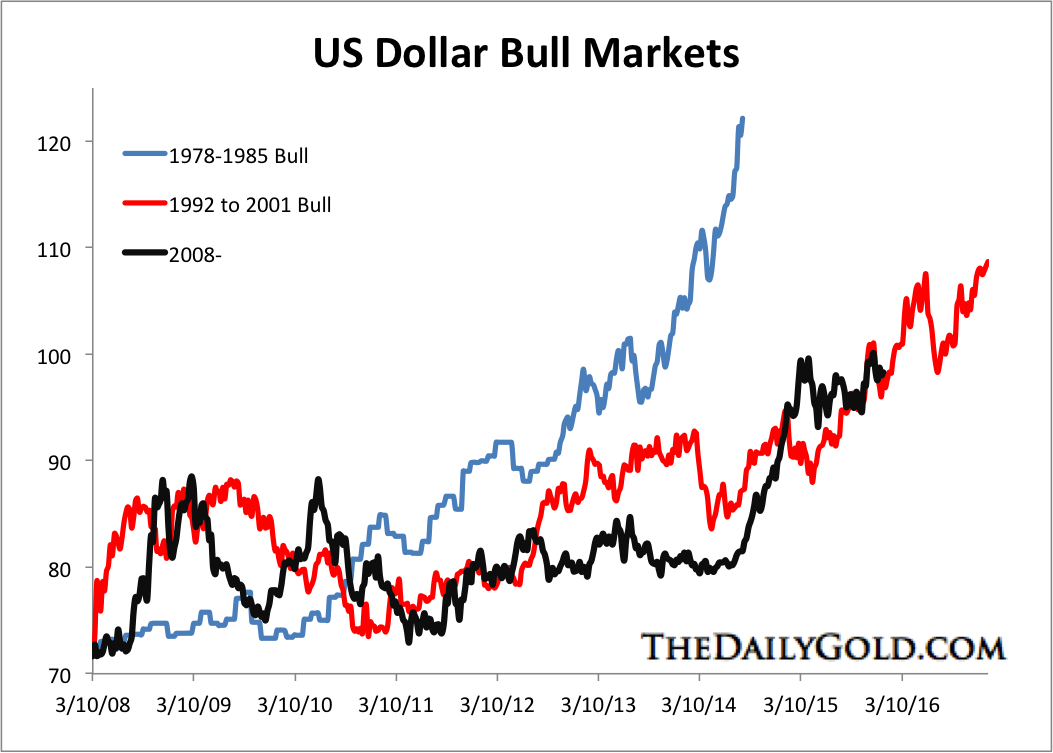 The U.S. dollar index, or DXY, a weighted index of the value of the U.S. dollar relative to a basket of six major currencies, has bounced 3.72% since its 15-month low on May 3, when Atlanta Fed President Dennis Lockhart and his San Francisco Fed colleague John Williams told reporters that U.S. financial markets may be underestimating the odds of a central bank rate increase at the June 14-15 Federal Open Market Committee, or FOMC, meeting.