Texas Congressman Lamar Smith Declares War on NASA and EPA Climate Science Research
MRI CONFIRMS NOTHING TO REPORT
Lamar Smith, a Republican member of the

US

House of Representatives, has declared war on the Obama administration,

NASA

and the

US

Environmental Protection Agency (

EPA

) to undermine attempts to prevent dangerous climate change, report Kyla Mandel and Brendan Montague from Washington

DC

,

USA

.
TOP SECRET GOP CLIMATE DENIER TRAINING VIDEO
Speaking at the Heartland Institute's climate denier conference in Washington
DC
today, the Texas congressman described how three subpoenas for
EPA
staff emails and texts have now been issued following claims about "secret emails" and personal use of email accounts by the agency.
This follows a similar-spirited freedom of information request submitted to the

EPA

by Chris Horner, a senior legal fellow for the Energy and Environment Legal Institute supported by the ExxonMobil funded Competitive Enterprise Institute.
Texas Congressman Says -
"The Pope And His Boss Should Keep Their Noses Out Of Climate Change"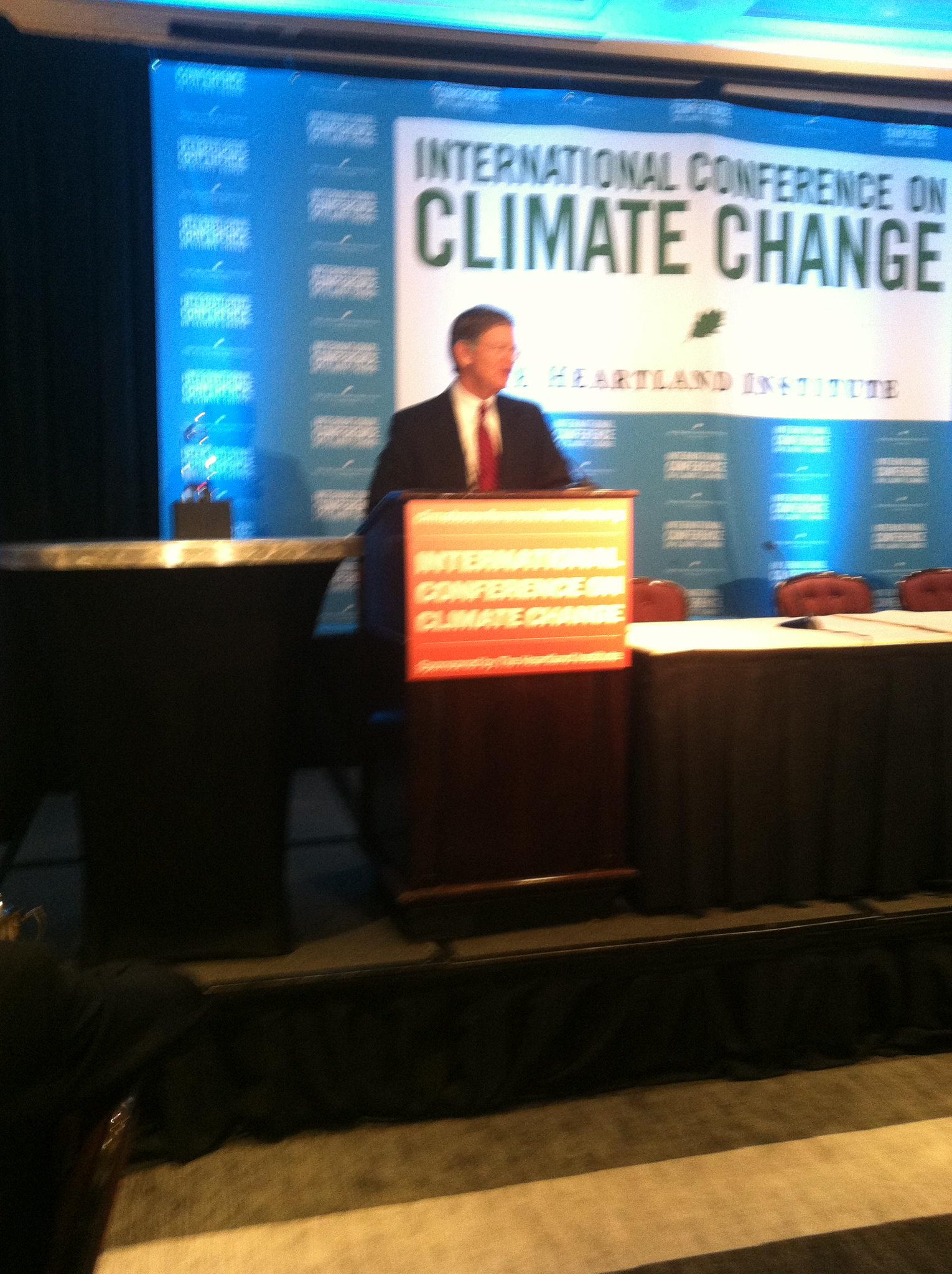 JOIN US
WATCH VATICAN'S OFFICIAL TRAILER
Released Here Tomorrow
THE POPE'S 2015 GLOBAL WARMING SUMMIT